Afterparty with Orion
The festival Laško Pivo in cvetje is not over even after it is officially over! After the International Brass Band Festival, the party will continue with the band Orion!
It's a couple of old friends and musicians that enjoy creating a great atmosphere with evergreen dance rhythms. They especially like Latino rhythms and jazz standard, but they always sound understandable, simple and fresh. For those who can never have enough good music: Albert Zaveršnik – Berti (keyboards), Milan Butinar (vocals and bass), Jože Ratej – Joc (guitar) and Darko Zorko (drums).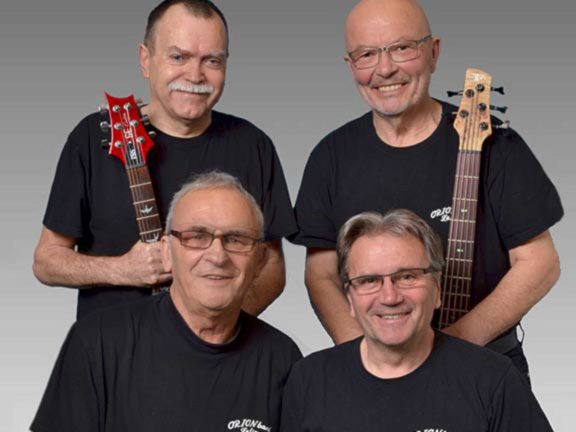 Municipal courtyard
Sunday, July 15, at 8 pm